Products made with love!
Welcome to Fellachidis SA, the company with the longest history in puff pastry and bakery products
Wholesale supply of dough products
Our business is the wholesale of bread and puff pastry products, which we have made with love for you and your customers. We supply catering companies, hotels, super markets and bakeries all over Greece with products of excellent quality, certified according to the ISO 22000 Quality Standard.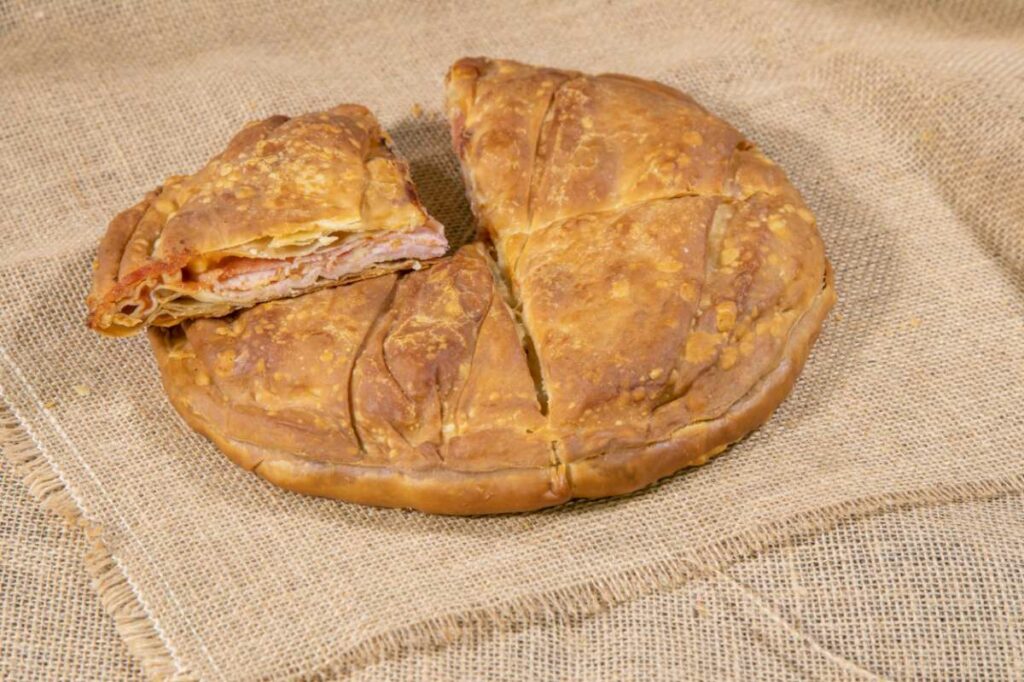 Our Products
UNSURPASSABLE QUALITY
We make products of unsurpassed quality for our customers knowing that both quality and appearance play an important role in the success of the companies that trust us. Our product range includes French croissants, sandwich rolls, brioche rolls, French baguettes, traditional bougatsa, Thessaloniki bagels, traditional village pies and puff pastry products.
TRADITIONAL FLAVOURS
We always keep in mind all those who will taste our products. Our main goal is to offer products with rich taste and pure ingredients. We have products with a variety of fillings and combinations that include, among others, delicious cream, tasty fragrant cheese, fresh spinach, fine cold meats and rich chocolate.
Distribution
We serve catering, franchises, bakeries, refreshment rooms, canteens, hotels, mini markets, delicatessens. We supply our partners with a wide range of products such as puff pastry, Thessaloniki bagels, country pies, brioche, peinirli, pizzas, mini breads for sandwiches, vegan products)
The distribution of our products is done with the company's trucks which are constantly checked for their temperature. Our drivers are highly trained for the safe transport of products, and for excellent service to our partners.